We used to imagine all corporate events confined between conference rooms or function rooms. However, in recent years, more companies are incline to plan a productive yet fun corporate event with team building activities or workshops to enhance a team building experience, and to create a much deeper and connected level within peers.
An off-site gathering coordination is not an easy task, here in iSpace we help with the coordination on-site. As the organizer, you deserve to join in the fun and bring your team together to get to know each other better and brush up creative skills or even to learn something new entirely with the following workshop ideas that you ought to consider.
1. Build your own Terrarium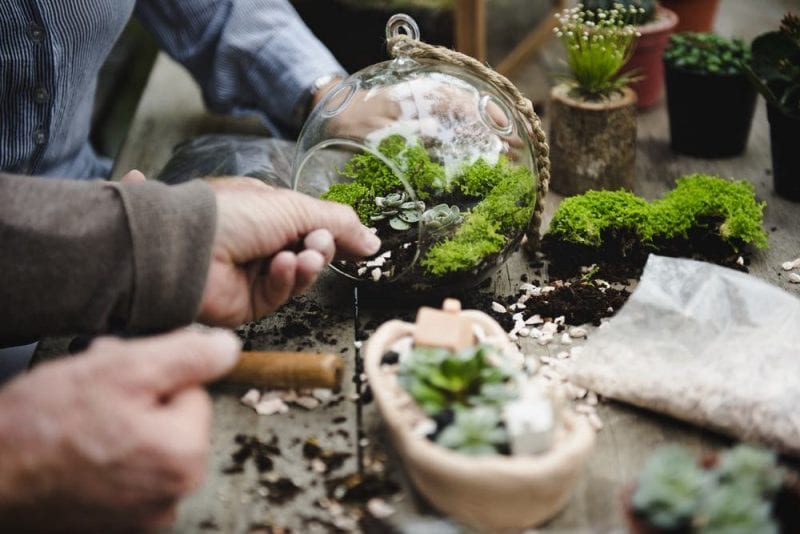 A terrarium workshop is one of the best activities for corporate teambuilding. Doing work repetitively each day can feel like a chore and after a while, it absolutely kills your creativity. That is why everyone needs a break from their normal daily routine to keep those creative juices flowing. Through this workshop, your employees can unleash their creativity by creating the best terrarium masterpiece through a mix match of items inside a glass globe.
Pair the team up by random and get them to work on their own terrarium, surprise them halfway through class to exchange their terrarium to finish up their mini project. This allows everyone to strive as a duo team in a therapeutic and fun manner.
 2. Painting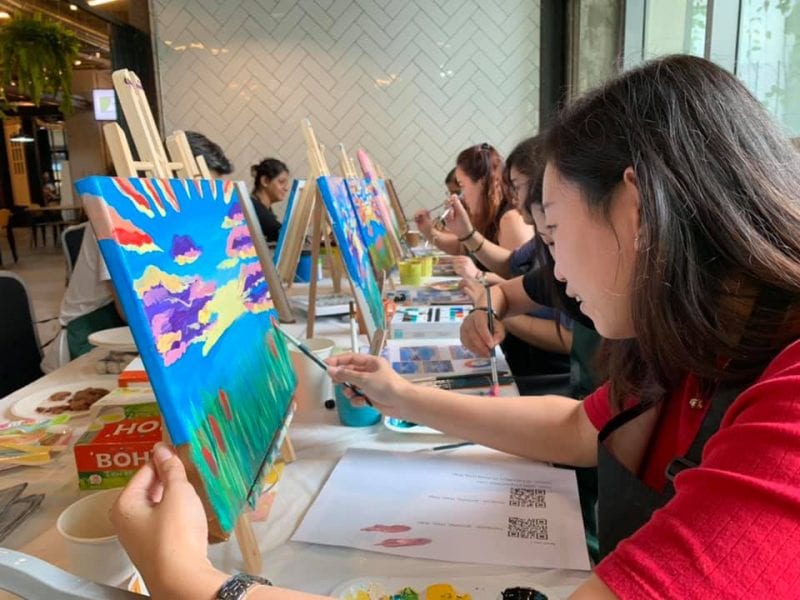 Painting parties have recently been a hit as a teambuilding activity. It is perfect as it is a zero judgment  activity or let's call it an even playing ground. Unless your company sells handmade paintings, it usually means that everyone has either just a little experience or none at all.
Therefore, all your staff members would have the opportunity to do something new together and it becomes a shared novel experience.
Get everyone to each tell a story through their painting. This team building activity will allow everyone to work on their own version of painting and share a personal side of themselves to the team. This is an activity for each individual to let their guard down and trust their colleagues and peers when telling their story.
3. Yoga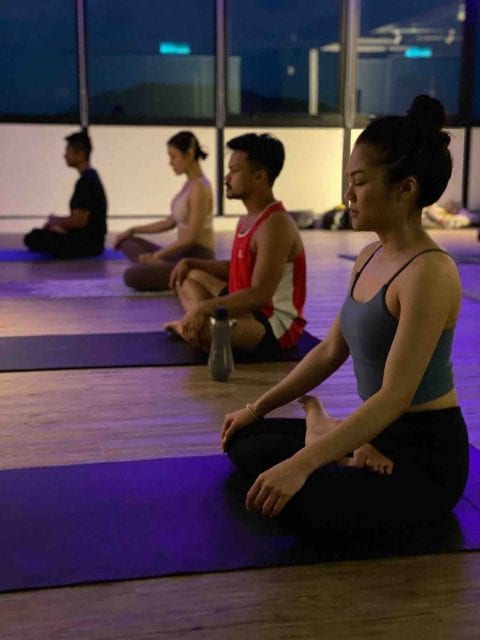 Yoga is a great way to bring more joy and wellness to your employees. Bonding happens best when sharing a healthy activity, it also boost up endorphin levels.
We recommend to leave this activity right at the end of your teambuilding. After a long day, you would be surprise that everyone needs such a good stretching session.
Our yoga instructor during the session would showcase a series of acro-yoga which requires pair work or in some cases an entire team of people. Such cohesive movements requires a high level of focus and trust.
This yoga activity not only builds a well bonded team , but directly links back to the saying 'team work makes the dream work'. We receive various feedback from clients about going home with a lot of laughter and more importantly, they learnt and understand the importance of team work to solve problems in a calm, focus and controlled manner.
4. Zumba Fitness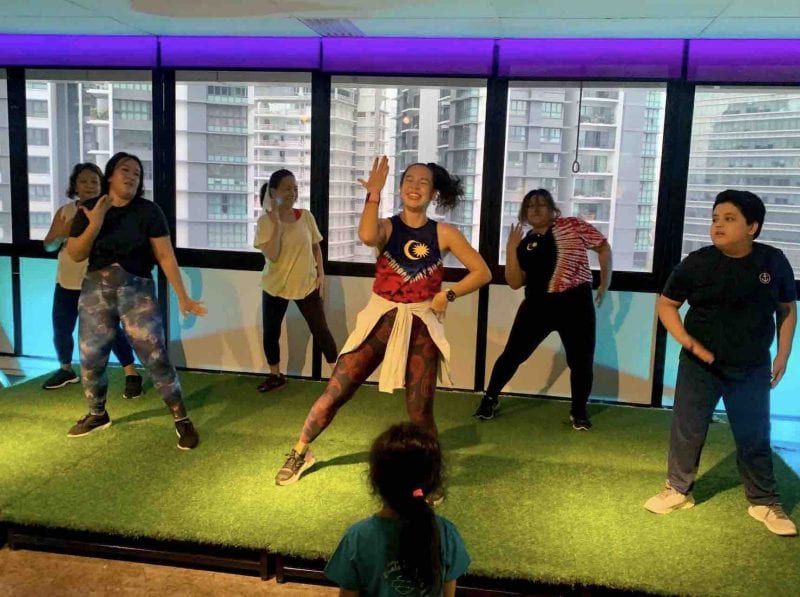 Lastly, who knew that Zumba classes would be a great teambuilding activity! It is all about good music, a great way to work out and shake it off.
Completely absorbed by the action, the participants gain confidence, feel liberated and also get to experience new emotions together as a team. Zumba fitness also promotes a team that is more vibrant and high-spirited as employees really get to loosen up and dance all their stress away.
This is a fully guided activity and just imagine the endorphin levels skyrocketing which will make your team members happier, more energetic and pumped up. Not to mention, such activity creates a sense of belongingness within the team as it allows them to really express themselves through dance and enjoy the party.
Now that you read about our workshops, they are actually extremely effective by helping you to create a better office culture, as well as further educate and motivate your team members. If you are interested in any of the above activity, book your next teambuilding event with iSpace KL and wrap up your session with some fun.
Feel free to contact our iSpace sales team at hello@ispace.my to find out more about our teambuilding options.